Recently, ten VW Crafters with the 3500PLUS System have been delivered to Leen Bakker for the home delivery of furniture for customers. Leen Bakker has chosen the concept of BE-Combi because of the high possible payload in combination with the BE-Driver License.
The PLUS Combinations are deployed in the recently introduced delivery service, The Last Smile. After a successful test period with home delivery of voluminous goods such as couches, beds an garden furniture, Leen Bakker decided to carry out all of the deliveries by itself. With its own delivery service "The Last Smile" Leen Bakker wants to increase the quality of deliveries and customer satisfaction. The level of customer satisfaction is a very important Key Performance Indicator for Leen Bakker. During the test period this KPI showed a noticeable increase at customers that were supplied by The Last Smile employees.
BE-Driver License
Leen Bakker sees the perfect combination in the VW Crafter with the BE-Combi PLUS System for The Last Smile operation. We were looking for a large body for the vehicle because our business is mainly voluminous goods. Next to that, we were looking for a modern vehicle with a high comfort standard, the vehicles are therefore equipped with an automatic transmission. "The Crafter BE-Combination is the perfect solution for us", says Facility Manager Ton Voorheijen the Body measures an inside length of 5.800 mm. and has a payload of 2.700 kilos. Last but not least, the vehicles may be operated with a BE-Driver License, an absolute must for us.
Possibilities maximized
Ton Voorheijen is also enthusiastic about the cooperation and support of BE-Combi during the process of compiling the vehicle and body. "BE-Combi has shown to be the right partner in the process that we went through". "They have given us very good advice about the vehicle of choice and about the body, maximum capacity but with maneuverability and vehicle safety in mind".
Growth
The last Smile delivery service is an important part of the grow strategy of Leen Bakker. The retailer expects that the online sales will to grow rapidly the coming years. "Our plans foresee in an increasing amount of vehicles in this service, says Ton Voorheijen". "Most important is that customers can rely on a high level of service and trouble free delivery of their order. An important role in this process is for our drivers, because of that all new employees are educated at the Leen Bakker Academy. Focus of the education is product knowledge and customer contact.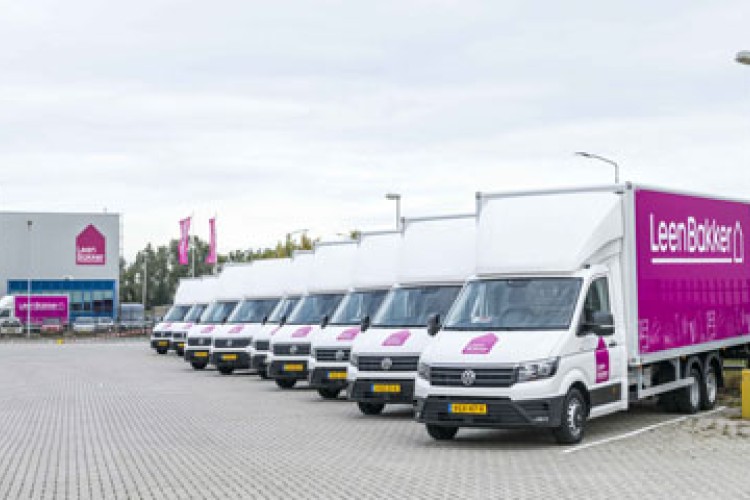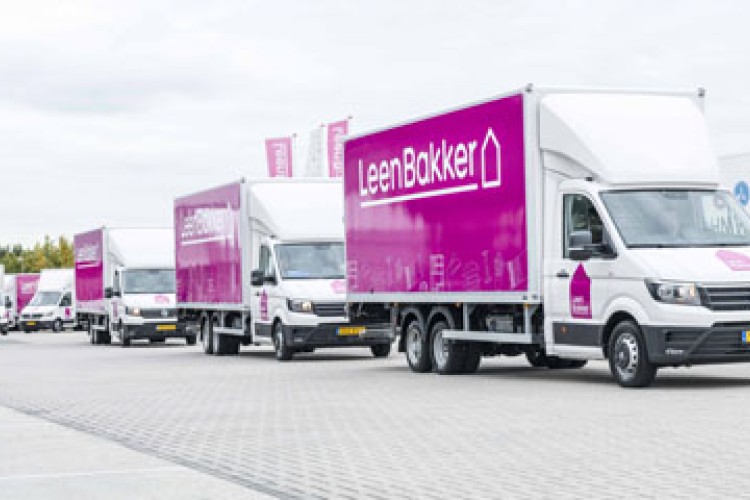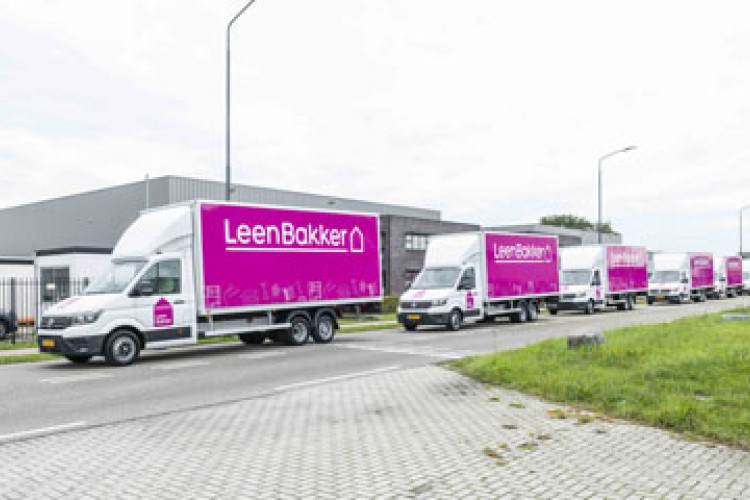 About Leen Bakker
Over the last century, Leen Bakker has grown to the position of one of the largest and well known Interior decorators. Leen Bakker, as part of Gilde Equity Management, has 170 stores throughout The Netherlands and Belgium and employs 2.500 people. The company mission is to have as much as possible customers whom enjoy affordable furniture and decoration for home and garden.